Kathy Brorman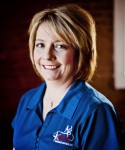 Email
Vice President
Kathy Brorman is a President of Ag Specialist Insurance Services, Inc.
She has over 20 years of insurance experience and is also a fourth-generation farmer and rancher. With these combined life skills, it makes selling crop insurance, farm & ranch insurance, animal insurance and all other lines an easy fit. When you use the products you sell, you have a workable knowledge of what exposures you have and the best way to manage your risk.
In addition to running insurance agencies, she also owns and operates, along with her husband Randy, over 8000 acres growing wheat, corn, sorghum, hybrid sorghum seed and has a cow calf operation in Deaf Smith County, Texas.
Currently Kathy sits on the Texas Grain Sorghum Checkoff, is a delegate to U.S. Grains Council and was appointed by Ag Secretary Tom Vilsack to the United Sorghum Checkoff Program where she served a 3-year term.